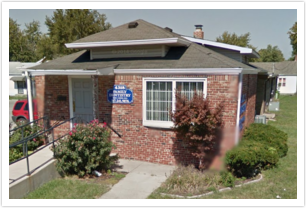 Learn about Our Dental Care in West Indianapolis
It is important to us at Westside family dental to provide you with the highest quality assistance and to provide the best dental care available. At our West Indy Dental office, we pride ourselves on staying faithful to the following values and beliefs:
Delivering Fast Results
Our expert dentists are dedicated to providing the highest quality services. No matter what your dental needs are, Westside Family Dental will see you off with a brighter smile after every visit! Previous experience in dental care combined with our concentration and attention to detail will enable us to provide you with the highest quality service possible.
Commitment to Service
We know that many people hold off their dentist visits for as long as possible. Many people are frightened by dental work, which is why our doctors and pleasant staff members at Westside Family Dental in Indianapolis, IN, are dedicated to providing a relaxed and comfortable atmosphere. Our goal is to make patients feel relaxed and at ease during their visits.
See how Your General Dentistry in Indianapolis can Give You the Treatments and Services You're Looking For
Patient Education
Part of feeling comfortable is knowing what procedures our doctors are performing, and why. We guide our patients step-by-step throughout their dental visit to ease any discomfort they may have. By openly discussing the plans, our team can educate the patients and ensure that each subject is receiving the most appropriate procedures to suit their unique needs.
Staying Up-To-Date
The dental industry is constantly evolving and improving which is why it is important to us, at Westside Family Dental, to remain accustomed to the ongoing changes. In order to provide exceptional services we continuously attend lectures, conferences, and read literature to broaden their knowledge, as well as to remain informed on the latest technologies and information. Our Indianapolis, IN dental office is committed to being equipped with premium dental technology.
Schedule an appointment at our advanced dental facility today!
If you are in need of an emergency dentist in West Indianapolis, please call (317) 241-9876 right away.